Developing English-Speaking Skills through Socratic Questioning in Online Synchronous Learning
Keywords:
English-speaking Skills, Socratic Questioning, Online Synchronous Learning
Abstract
Online synchronous learning is a digital teaching platform that supports learning in the time of the pandemic. However, it provides less speaking participation for students. This study explores the effectiveness of Socratic questioning in developing students' English-speaking skills during their online synchronous class. This study used the Pre-experimental - one-group pretest and posttest design. Thirty-five (35) students who were asked for their consent participated in this study. The study was conducted in one of the classes in Purposive Communication in a private college in Cagayan de Oro City, Philippines, for the first semester of the AY 2020-2021. The instrument used in assessing students' English-Speaking Skills is the Student Oral Observation Matrix (SOLOM), taken from the Riverside County Seal of Multiliteracy (2008). The study used Paul's (2001) model of Socratic questioning. Based on the findings, through the lens and principles of reasons, Socratic questioning helped improve students' English-speaking skills in pronunciation, vocabulary, grammar, fluency, and comprehension. The result of this study confirms Paul's (2001) model of Socratic questioning, stressing that by working through an organized procedure of framing questions during discussions and other oral-related activities, learners are disciplined and trained to speak and reason. This finding, therefore, calls for the need of teachers to utilize Socratic questioning in their online synchronous learning to develop student's skills in speaking, which in turn enliven their active participation in the virtual class.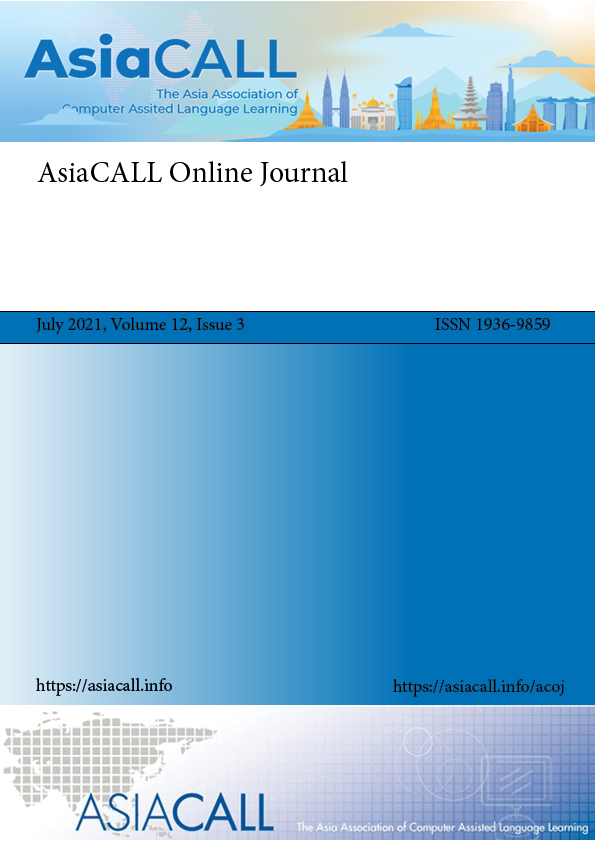 Downloads
How to Cite
Candilas, K. (2021). Developing English-Speaking Skills through Socratic Questioning in Online Synchronous Learning. AsiaCALL Online Journal, 12(3), 74-81. Retrieved from https://asiacall.info/acoj/index.php/journal/article/view/52
License
Copyright
The copyright of all articles published in the AsiaCALL Online Journal (acoj) remains with the Authors, i.e. Authors retain full ownership of their article. Permitted third-party reuse of the open access articles is defined by the applicable Creative Commons (CC) end-user license which is accepted by the Authors upon submission of their paper. All articles in the acoj are published under the CC BY-NC 4.0 license, meaning that end users can freely share an article (i.e. copy and redistribute the material in any medium or format) and adapt it (i.e. remix, transform and build upon the material) on the condition that proper attribution is given (i.e. appropriate credit, a link to the applicable license and an indication if any changes were made; all in such a way that does not suggest that the licensor endorses the user or the use) and the material is only used for non-commercial purposes. 
Authors retain copyright and grant the journal the right of first publication with the work simultaneously licensed under a Creative Commons Attribution 4.0 International License that allows others to share the work with an acknowledgment of the work's authorship and initial publication in this journal.
Authors are able to enter into separate, additional contractual arrangements for the non-exclusive distribution of the journal's published version of the work (e.g., post it to an institutional repository, in a journal or publish it in a book), with an acknowledgment of its initial publication in this journal.
Authors are permitted and encouraged to post their work online (e.g., in institutional repositories or on their website) prior to and during the submission process.