Dear colleagues and authors,
The 18th AsiaCALL International Conference has received more than 115 abstract submissions from many different countries, such as Spain, Australia, Japan, South Korea, Austria, Indonesia, India, Philippines, Thailand, Bangladesh, Taiwan, Saudi Arabia, and Palestine.
In Vietnam, we received abstract submissions from different provinces, such as Ha Noi, Ha Tinh, Hai Duong, Hue, Vinh, Da Nang, Da Lat, Khanh Hoa, Tay Nguyen, Can Tho, Tra Vinh, Tien Giang, and from Ho Chi Minh City.
As wishes of many other authors, we are extending the deadline for abstract submission until 15th August 2021. Abstract notifications will be sent to the authors until 30 August 2021. One thing you need to pay attention is that the deadline for conference fee payment is 15 September 2021.
Those who have received the Acceptance letter are calling for full paper submissions. Your full papers can be sent to asiacall2021@gmail.com.
Thank you very much for your interest in participating in the 18th AsiaCALL International Conference at Hoa Sen University, the 4-star QS-Ranking.
See you all at the conference!
-------------------------------------------------
Thank you very much for your contributions to the success of the 17th International Conference AsiaCALL at Van Lang University, Ho Chi Minh City, Vietnam.
Due to the pandemic of the Corona Virus, the AsiaCALL International Conference will be organized in Vietnam where the situation is still safe at the moment.  

We are honored and delighted to announce that AsiaCALL2021-2, the

18th AsiaCALL International Conference

of the Asia Association of Computer-Assisted Language Learning will be held on November 26-27, 2021 at Hoa Sen University (HSU), a

4-star QS Ranking University

, at

8 Nguyen Van Trang St., Ben Thanh, Dist. 1, Ho Chi Minh City, Vietnam

. AsiaCALL is deeply grateful to HSU and Associate Professor Dr. Nguyen Ngoc Vu, Vice-president of HSU, for the privilege of holding this AsiaCALL conference

and for the university's great commitment to supporting this event.

The Conference Programme will include a Doctoral Consortium, and Workshops as part of the Pre-conference Day, Keynote and Plenary sessions, Individual Papers, and Workshops.
Note: Due to the Corona Virus Pandemic, the 18th AsiaCALL International Conference will be online for all participants and presenters.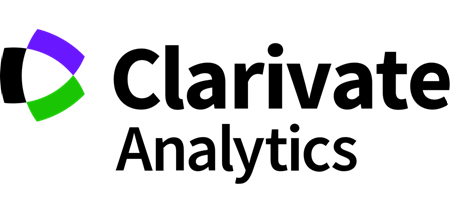 Conference proceedings will be published by Atlantis Press, part of Springer Nature, indexed in ISI/Web of Science (CPCI) and Scopus (Optional) (with a separate publication fee of 189USD/paper). Otherwise, the authors can choose to publish their papers in the AsiaCALL Online Journal (free of charge) or International Journal of TESOL & Education.
The conference fee for local and international participants:
Local participants: 750,000 VND online
International participants: 70 USD online
Important dates:
Abstract submission: 01 April 2021 – 30 July 2021

NOW EXTENDED TO AUGUST 15, 2021

Notification of acceptance: 15 August 2021 to 30 August 2021

Participation confirmation: 1 October 2021

Full paper submission: 15 October 2021

Conference Dates: 26-27 November 2021
Deadline for conference fee payment: 15 September 2021.
In order to pay for the conference fee:
For local delegates, the conference fee will be transferred to the following bank account:
 
For international delegates, please transfer the conference fee to the following account:

Tên Tài khoản: Trường Đại học Hoa Sen

Số tài khoản: 14010001186259

Ngân Hàng: BIDV - Chi nhánh Sai Gon, Tp. HCM

Địa chỉ: 271 An Dương Vương, P. 3, Q. 5, Tp. HCM.

Thông tin liên hệ về tài chính nếu có: Phòng Tài chính - Kế toán ĐH Hoa Sen; 028.730.91991; Ext: 11165, 11166

                         

Account name: Hoa Sen University

Account number (USD): 14010370038582

Bank name: Bank for investment and development of Vietnam JSC - Sai Gon Branch, HCMC, Viet Nam 

Bank address: 271 An Duong Vuong St., Ward 3, Dist. 5, Ho Chi Minh City, Viet Nam

SWIFT code: BIDVVNVX140 
If you have any questions, please do not hesitate to contact us through asiacall2021@gmail.com or Tel: (+84) 0909850699; WhatsApp: +84909850699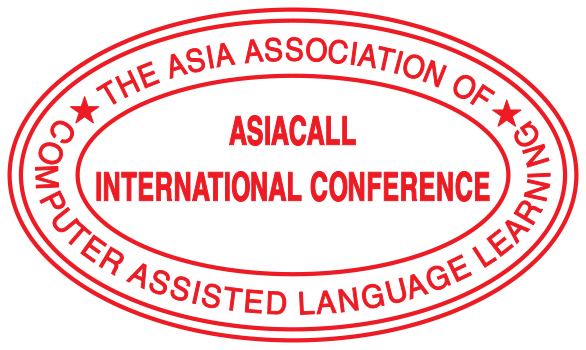 Theme:
CALL in Asia and the World in the COVID and post-COVID eras: Technology in Language Education

Sub-themes:
Developments in Neuroscience

Developments in Mobile Teaching and Learning

Collaborative and/or Interactive Learning with Technology

Teaching Learning Practices with Social Media Technologies and Beyond

E-learning and the Challenges

Minimally Invasive Technology and Language Learning

The Role of Teacher and Learner in Technology-Mediated Learning

Teacher Education and Technology Integration

Digital Game-Based Learning

Virtual Communities and Teaching Learning Practices

Technologies for Teacher Education

Creating and/or Managing Online Teaching-Learning Environment

New Developments in Pedagogy of Language Teaching and/or Content with Technology

Technology & Assessment Practices

Multimedia-Based Teaching and Learning

National, Regional and International Challenges and/or Reforms in Technology Use

Cyber-culture, identity, and language

Blended Learning and Technologies

Language and linguistics

Education

Other Related Areas
The 18th AsiaCALL Committee